Creative ensemble of Japanese traditional instruments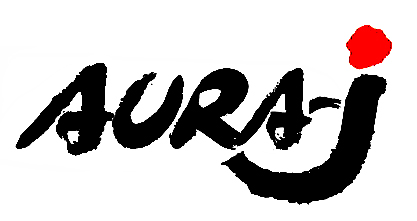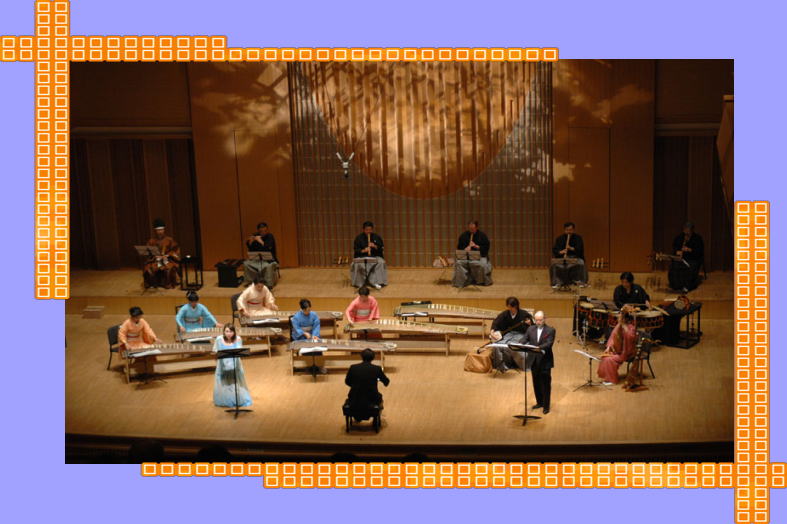 | | | |
| --- | --- | --- |
| | | |
| Minoru Miki | Seizan Sakata | Yoko Sato |
Minoru Miki died on December 8, 2011.

President: Seizan Sakata
Artistic Director: Minoru Miki
Assistant Artistic Director: Yoko Sato
Secretary-general: Kakuzan Mori
Secretary: Ouchi Kadowaki
Adviser: Kazuo Watanabe

101, 3-5-9, Kinuta Setagaya- ku, Tokyo 1570073
Phone +81-3749-3741
Fax +81-3749-3719
E-mail info@ora-j.com
Web http://www.ora-j.com

Under reconstruction. Corrent pages made in 2003.
New pages will be completed by the end of 2008. @


About AURA-J

Currently, AURA-J involves not only traditional Japanese instrumentalists, but also instrumentalists from other Asian countries. The aim of our activities is to develop a repertoire for traditional instruments and introduce contemporary Japanese music to the world. AURA-J commissions younger generation composers at every opportunity. Such activities bring new possibilities and fresh energy to the performers as well as to the audience.
AURA-J will continue searching for new inspiration under Minoru Miki, Artistic Director of AURA-J.

AURA-J Moments

1998 - The independent activities of AURA-J started. Originally, AURA-J was the Japanese instruments section of Orchestra Asia. Since the founding of PMN (Pro Musica Nipponia), Minoru Miki has helped to organize several amateur ensembles in this genre. However, he began to feel anxious when no other professional ensemble appeared over a period of thirty years. When Orchestra Asia was founded in 1993, members from PMN gave their assistance, but after several concert tours, some solo players wanted to perform exclusively with AURA-J. In addition to the transfer, AURA-J sets auditions and recruits aspiring players. The performance quality of AURA-J began to match that of PMN. AURA-J used nearly the same repertoire as PMN, but soon their execution for each piece showed different color and interpretation.
About Minoru Miki, the Artistic Director
You can watch the list of his whole works on this URL, but also directly can enter works lists
š On first September 2008, English version of his famous book "Nihon Gakki-ho" has published
as "Composing for Japanese Instruments" from University of Rochester Press. The book which
translated by Marty Regan, edited by Philip Flavin has more than 258 pages. Attached two CDs
include recordings of all music samples.
The book is available to purchase from Amazon.com directly.
Reference: Pro Musica Nipponia

In 1963, when"Kurudando" was being performed, Minoru Miki decided to organize a new ensemble involving all of the traditional Japanese instruments. As a result, the Pro Musica Nipponia (Nihon Ongaku Shudan) was started in 1964 by fourteen musicians. From that time until 1984, Mr. Miki, as Artistic Director, devoted his efforts to creating many repertoires and establishing an international reputation for PMN. He brought forward many kinds of concerts in Japan, and also produced more than 130 concerts abroad. He won the Grand Prize of the governmental Art Festival in 1970 with PMN's four record set. In 1981, his "Symphony for Two Worlds", commissioned by the Gewandhaus Orchestra for their bicentennial celebration, had its world premiere, and after more than twenty perfrmances around the world, the piece made its American debut with the New York Philharmonic and PMN under conductor Kurt Masur in 1994.